WeChat Shop: The Ultimate Guide to Cross-Border eCommerce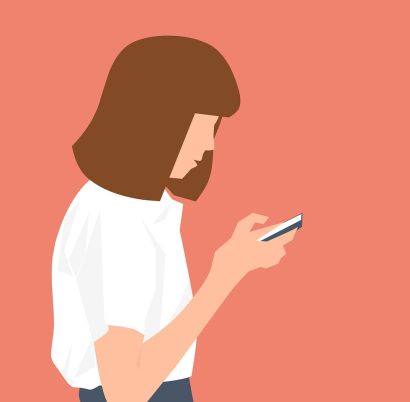 Many Chinese consumers buy products through cross-border eCommerce. Not all foreign brands are big enough to open a physical store in China. The growth in cross-border eCommerce has offered an alternative way for these brands to sell their products in China.
Even for the brands that are looking to launch full-size stores in China, cross-border eCommerce is a great way to test the market and establish their presence.
WeChat Shop 
The easiest way to start selling products in China is through a WeChat shop or store, which is an eCommerce platform that exits within the WeChat app.
WeChat stores allow access to a wide range of products. Merchants with verified accounts can open a WeChat store.
WeChat stores are linked to official accounts. Brands can identify customers directly from official accounts and focus on specific target groups and also retarget users based on WeChat store behavior. 
Through WeChat stores, companies can sell their products directly to millions of WeChat users. Users don't need to go to any external platforms. Instead, they can use the WeChat integrated payments systems to pay for products bought. These WeChat stores can be shared easily and can lead to viral campaigns for group buying.
How to open a WeChat Shop?
Opening a WeChat shop or store is much easier than opening up an account for other social media services in China. Foreign businesses can sell their products to Chinese consumers without having a Chinese business license.
As a foreign business wishing to sell products in China through WeChat, you need to first open a WeChat service account. There are two options.
1. Borrow the business license from a business partner or use a third-party agent in order to register an account
Through this process, it generally takes 7 business days to register a Chinese WeChat account. The account will have to be verified annually in order to access features like WeChat payments or advanced API. A western payment solution like PayPal will have to be used.
2. Apply for an account with a foreign business license through Tencent  
Since this is not the standard process, it can even take two months to get an account. Companies need to prove to Tencent that they want to indulge in eCommerce in China. They also need to have a foreign eCommerce website. Tencent usually charges a fee to open this type of account.
Once you have an official WeChat account, the next step is to apply for a WeChat cross border payment account. Foreign businesses don't need to have a Chinese bank account. Chinese customers can pay in RMB. WeChat automatically handles currency conversions and foreign companies will collect payments in major currencies.
Now comes the time to create a WeChat shop or store. Brands can create and design their own WeChat stores. However, it is a good idea to take the help of WeChat store providers. Next upload products to your WeChat store.
Ways to drive traffic to your WeChat Shop
Driving traffic to your WeChat shop or store will be hard, especially if your brand is new to the Chinese market. You will have to get your customers to know you.
Create Great Content
WeChat stores themselves cannot gain followers but official accounts can. Your official account will be your official brand page on WeChat. You can use it to create long term relationships with your customers. Create useful and interesting content that users can share with friends and family.
KOL Marketing
One way of increasing online followers and drawing traffic to your WeChat store is to hire key opinion leaders (KOLs) and influencers who have pre-existing fan bases. They can help you raise brand awareness. Also, endorsements from influencers are especially beneficial for new companies entering China.
WeChat Paid Advertising (PPC)
You can drive traffic to your shop using paid advertising within the WeChat platform. You can do this through 'Moments ads' which can be video or multimedia ads right inside target customers' WeChat Moments. Another option is to use post ads on third party accounts.  
Conclusion
A WeChat shop supplemented by fast and high-quality customer service and multichannel marketing can help you successfully tap into the Chinese cross-border eCommerce market. For best results, take the help of a Chinese digital marketing agency.