WeChat Marketing: How a WeChat Marketing Strategy Works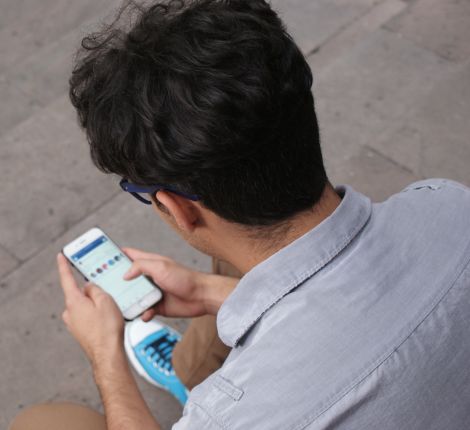 When you talk about China with regards to business prospects, you know it is a country rich in possibilities—a plethora of clients just waiting to be tapped into. However, what you may not know is that starting a business in China is not as easy as it may seem.
Unlike the rest of the world, China walks to its own tune- with their own search engines, chatting applications, and social media platforms. Therefore, to be able to reach this large see potential consumers, businesses must understand their marketing strategies.
It is key to understand the WeChat marketing strategy.
What is WeChat?
WeChat is China's most popular and most used social media platform. With over 902 million active users EVERY DAY, you can imagine the extent of its usage. Statistics state that an average Chinese user checks the WeChat account 10 times, every single day and that the average time spent on WeChat is over an hour!
When the stats are put out like that, it is understandable that WeChat Marketing (adstochina.westwin.com/wechat-marketing) is a crucial part of the digital marketing strategy.
How does WeChat Marketing help improve your business in China?
Here are some key factors in which WeChat contributed to your flourishing business in China:
• Brand awareness- By reaching out to all the users on WeChat, you can reach a very wide body of people in one go, thereby making your presence known. This is, after all, the first step to any business. Once people are made aware of your presence, you can show them why you are the best out there.
• Getting their attention- How do you make sure your grand entrance into the WeChat Marketing world is a success? By strategically designing your campaign to suit the expectations and even curiosity of the WeChat family. By making a strong impression and standing by your claims, you can create a strong and ever-growing loyalty that can spread far and wide, thanks to the WeChat reach.
• WeChat Marketing makes use of the special social commerce features that come with WeChat and even other applications such as Weibo. As you capture the attention of WeChat members and have them visit your page, you increase your own traffic and thereby increase your sales. With the magnitude of members on WeChat, the math suggests you are bound to capture some big fish.
What exactly does WeChat Marketing do to increase your sales?
The WeChat social commerce feature mentioned above is designed specifically for companies to form a firm foothold in the Chinese population. Seeing as to how extensive the reach of WeChat is, there is a single platform to reach the magnitude of the Chinese population at a stride. Their full-service media strategy helps you create a firm social presence for your brand.
• They dive into the crux of your business plan and customize the execution to best suit the demographic you are trying to capture.
• They help you register and set up your commercial account, taking care of account verification, creating a menu setup and integrating your account and WeChat Website.
• WeChat Marketing representatives will strategically design your advertising and promotions to appeal to the WeChat society, thus improving your traffic and ultimately, sales. This includes factors such as the content, localization and any copywriting issues, promotion and marketing as well as engaging your followers.
• The advertising can take the form of WeChat Moments and WeChat Banners. WeChat Marketing covers all the grounds to ensure you get the maximum possible customer traffic.
• WeChat Marketing does not stop there. They keep an eye out for your performance rises and dips. They then analyze the data and come up with changes in strategy to help improve your performance. They also analyze competitor performance and take important marketing decisions with your best interests in mind.
Key Opinion Leaders and WeChat:
It is human nature to trust a product that has been endorsed by someone we know personally, like a family member of a close friend. Another very common trend we see nowadays is how we less resistant to buy products that have been reviewed and even recommended by socially popular figures, more commonly referred to as 'social influencers.
WeChat Marketing strategy realized the wealth of opportunity in building on this and allow the merging of both on the same platform—companies collaborate with influencers in exchange for products or monetary gain and in return, they try, review and push the product forward—all without having to leave the WeChat application!