Top Four Tips for Selecting the Best Pack and Ship Company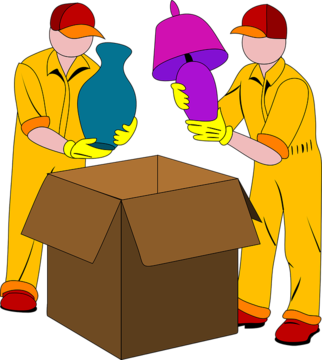 Don't be a sheep and follow the herd while choosing a pack and ship company for your e-commerce business. According to research, 44% of buyers don't complete their purchase because of expensive shipment charges.
Your shipping strategy is a big part of your business, so choosing the right provider makes a huge difference. Moreover, shipping is the first indication of service quality. It doesn't matter how useful your e-commerce website is; the only thing that matters is how efficiently the customer receives your sold product.
Shipping All Location And Price
The first thing you should check with your shipping company can service all locations you want. If you are planning to give service globally, don't think that all pack and ship companies deliver products overseas. Most of the local stores plan to deliver products to the neighboring areas. Choosing a local delivering partner helps them to process the shipment much faster than more prominent companies. However, if you plan to deliver internationally, then make sure you find out the rates for international as well as for domestic deliveries.
If the majority of your shipment is outside the country, then, choose the one with more choices based on international rates.
Another essential thing to look at is pricing. The cost of shipping makes a massive difference between winning a new client or having them back out of the purchase due to the high delivery charges. It will lead to a poor experience and unhappy customers.
For example, if you are selling coffee online, then a high-quality coffee cost ten dollars for 250gms. However, if the shipping cost is five dollars, then it may ruin their experience for an average customer. The right solution is to offer free shipping on orders above a specific minimum order. It encourages your customers to buy more coffee compensating free shipping costs. 
Product And Size Of Your Order
Every shipment company doesn't deliver products to all the places you want. Your product might be too big or fragile, or it might require special handling, which the shipping company can't provide.
Therefore, before reviewing different shipping providers, examine thoroughly the services offered by the ship and pack company.
The knowledge will help you to choose which company suits your business. There are even shipping companies, which don't ship expensive items. Therefore, understanding their shipping policies is essential for you.
Similarly, a courier company might give an excellent price for small packages, but if your average orders consist of medium boxes, that deal won't work.
Reliability And Coverage
Before finalizing any shipping company for your online business, read all their important points. Be sure the delivery company you choose is trustworthy and can offer guarantee and security while using their services. They should provide you with basic things like proper packing and on-time delivery.
If your customers are mostly outside the country, you should look for a company that offers coverage. Shipping within your city or state won't have any inconvenience in terms of coverage; however, expanding your business outside the city limits needs guaranteed coverage and reliable delivery through their branch offices.
It is convenient for you if they have fixed national and international shipping charges, which will save you time and money.
Shipping Options To Consider
While choosing the best delivery company, also note these common points. 
Speed shipment and tracking.
A good shipping company should process and deliver each product on time to your customer. They should able to track the shipments with secure tracking details.
Free Shipping And Flat Rate Shipping
Most of the customers look for free shipping options. The free shipping tool is one of the key factors in the e-commerce industry. Offering free shipping to your customers ensures customer retention and more buyers for your product.
But there are times when it is not possible to offer free shipping. Instead, you can charge a flat rate delivery charge, regardless of what products customers purchase. Introducing this option, you need to estimate the average cost of shipping the package. This information helps you to come up with the right charge to your customers.