Top Benefits of Wechat Marketing in Business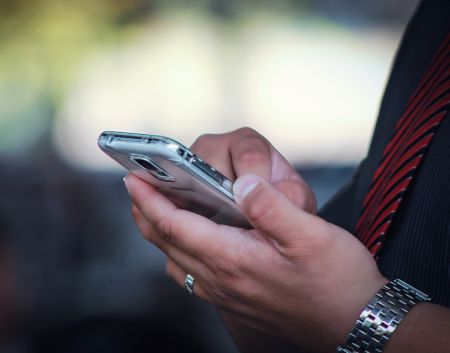 With more than a billion active users, WeChat is a social platform with tremendous marketing potential. It is a multi-purpose social platform that satisfies almost every need of the Chinese audience, including messaging, gaming, shopping, hailing a taxi, and more. But how can you get the maximum benefits out of WeChat? Read on to learn about WeChat marketing and how a WeChat Marketing Agency can help.
Different Types of WeChat accounts
Unlike other social media platforms, WeChat offers two types of accounts that are specifically used for marketing by businesses.
Subscription account: these accounts are used primarily for posting content. Marketers can send one message to followers each day. Organizations and individuals can open these accounts.
Service account: this type of account is available for organizations only. Unlike other WeChat accounts, this account offers advanced functionality that can be useful for marketing purposes.
The service account has features like voice recognition, QR code generation, and geo-locations. Businesses that are selling products online can use the Service account as it comes with WeChat pay integration.
Both service and subscription accounts allow sharing of content, targeting messaging, increasing followers, advertising, and directing followers to your website. Now let's look at the top benefits of WeChat marketing in business.
All-In-One System
WeChat is an all-in-one system with the ability to connect to more than 85,000 apps. The platform supports a robust business ecosystem that allows 3rd party companies to develop services and functions with WeChat and expand its base in the Chinese and global markets.
Communication Enhancement
Businesses much rely on efficient communication – internal and external. WeChat work platform can accommodate around 2000 users in a group which is beneficial for companies. The internal communication features offered by the WeChat platform are far more advanced. For example, you can mute members, know whether the message has been read or not, add to-do list, or double-tap message for enlarged view of the message and many more.
Given a large number of users you might have in groups, WeChat offers several user management features like segmenting internal users into different departments and assigning different permission levels. The external users have a separate group that prevents any miscommunication. Admin users have access to company management features like adding or adjusting departments, checking the weekly usage summary of every user, setting user roles, and many more features.
Develop App-Based Solution
WeChat allows businesses to develop an app-based solution using the WeChat platform. With WeChat at its core, companies can interact and connect with a large customer base. Businesses can request feedback, share pictures, and high-quality content with users.
Location-Based Marketing
WeChat official accounts can detect a user's location. This opens the door for location-based marketing. Businesses can use WeChat to communicate the location of their physical stores when in a particular area. For example, a food delivery service can share a list of restaurants based on the user's current location.
This will allow the WeChat user to browse menus, place orders, and even pay through the WeChat app.
Push Daily Content to Users
Some businesses, like news publications, need to push content daily. A WeChat marketing agency can allow companies to push content based on selected topics. WeChat's in-built chat functionality allows accessing custom content based on a list of keywords.
This provides businesses to uncover shareable content that can be passed to the user's friends through WeChat moments or chat.
QR Codes
WeChat official account allows businesses to create QR codes that can be used for various marketing purposes. The QR codes can be used to share more information about products and services today, anything that has a long process or slow discourages users.
QR codes can be effectively used direct customers to landing page/website, send a message, or send an email. The QR codes can also be combined with location detection and guide users to a specific business location.
Tracking and Conversion Analytics
Tracking leads and conversion are essential elements of marketing. WeChat official accounts offer different tracking options. Businesses can analyze the success of marketing campaigns through profile views, click-through rates, and ad conversion rates.
These are some of the top benefits of Wechat marketing in business and how a WeChat Marketing Agency can help.