Tips to Choose eFax Services for Your Business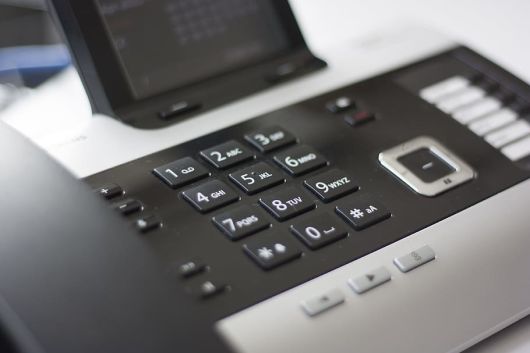 Despite the arrival of email and VoIP, fax technology still remains relevant in the year 2019. In fact, fax technology has evolved to become one of the preferred modes of business communication. Today, you can find many businesses using eFax services.
If you are planning to move your fax communication from traditional fax systems to eFax service, read the following tips to identify the best eFax service.
Estimate Your Monthly Usage
Online fax services offer a wide variety of plans that allows you to send and receive a specific number of faxes every month. Anything above the limit and you need to pay additional charges for it. To keep the fax bill under control, you need to find out the plan offering the best value.
To select the right plan for your organization, you need to estimate your monthly usage that is calculating the average number of faxes you send and receive every month. Based on the monthly estimate, you need to select a plan that meets your requirements.
If the plans offered by the service provider do not meet your business requirements, you can ask the eFax service provider for a customized plan.
Find Supported Countries
You need to be careful before choosing an eFax service if you serve international clients. Not all eFax service providers provide fax services to all countries. Hence, you need to check the list of supported countries and ensure the countries you want are on the list.
If the fax service provider does not provide a fax service to the country you want, look for another fax service provider.
Search Functionality
You would be receiving and sending hundreds of faxes every month. One particular day you might need some specific fax received or sent by you. In that case, you should be able to search the sent and received fax database and get the required fax communication within a few minutes.
The fax service should include functionality where you can tag fax communication. Also, the user interface should include a search functionality that allows you to search faxes by keywords, dates, or any other search field. In most cases, the best eFax service offers search functionality that makes fax communication retrieval an easy task.
Reliability
Business communications should be functional 24×7, and this applies to online fax services as well. If the web-based fax service is not reliable, it will disrupt business communication that in turn, affects business continuity. Many web-based services offer the best uptime guarantee.
Besides studying the uptime guarantee, you need to also get an idea about the quality of the service. You can get this information through reviews posted on different portals.
Contact Few Service Providers
Before finalizing any eFax service provider, you need to contact a few web-based fax services and find out what they are offering. This will give you important metrics for comparison. Avoid selecting eFax service offering the lowest price. There are chances the quality of the service might be lower than industry standards.
Evaluate Customer Service
Efficient customer service is one of the important aspects while choosing any service provides. Despite all claims of performance and quality of service, you might face some technical difficulties or other problems while using eFax services. In that scenario, you will be required to contact customer service for a quick resolution.
If the eFax service provider does not provide 24×7 customer service, it might not be right for you. You need to look for an eFax service that offers 24×7 customer service and technical support to their clients. You can read client reviews on review portals to get an idea about the customer service of the eFax services.
Try eFax Service Offering Free Trial Plans
Leading eFax service providers offer a free trial period for their paid plans. You can select any premium plan as per your requirements and see whether it actually meets your needs.
The free trial period also allows you to check different aspects of service like the quality of service, efficiency, and technical support, and arrive at a decision about the eFax service. The free trial period gives you the opportunity to test the eFax service in real without any monetary risks and figure out if it's the best eFax service for your business.