How Digital Marketing Company Helps in Business Strategy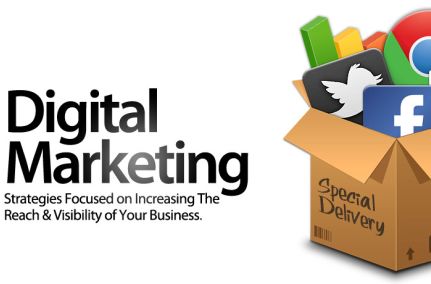 Digital marketing in China is different than the rest of the World. It is difficult to achieve success in digital marketing without adequate knowledge of different marketing channels used in China and a proper understanding of Chinese customers. Hence, a large number of Chinese and westerns businesses use digital marketing company in China to connect with the Chinese audience.
Here are different ways in which a digital marketing company helps in business strategy.
Understand Customers' Behavior
Understanding Chinese customers' behavior is of prime importance to develop an effective business strategy. Chinese consumer behavior is a complex issue, and consumer trends vary among regions and different communities in China. An agency helps your company understand and appreciate the mindsets and preferences of different consumer groups that are important to expand in the Chinese market.
Create Right Processes
Developing an effective business strategy requires proper documentation of workflows, processes, and systems. Running a marketing campaign on Baidu is different than running one on Google or any other search engine.
A digital marketing agency creates a structured system that needs to be followed when running a PR campaign, creating a blog post, running a PPC campaign, or executing social media promotions.
Produce High-Quality Content
Content is king, and it holds true for Baidu and other Chinese platforms and channels too. Baidu recommends marketers to create content in the Chinese language. For most people, Chinese is one of the most challenging languages to learn and understand the finer nuances of it.
The Chinese marketing agencies have dedicated content creation teams that can produce high-quality content that helps your business connect with the target audience. They will conduct proper keyword research, analyze competition, and create content in the native language that Baidu understands.
The content length and keyword densities are two crucial factors in quality content and content creators working in a digital marketing company in China know what works and what attracts penalties.
Develop a Business Strategy to Improve Profits
A digital marketing agency takes over marketing from top to bottom. The agency evaluates the brand's needs and formulates a strategy to maximize profits. A digital marketing agency in China knows the taste of the Chinese audience.
China has a vast and diverse market, and the marketing strategies and products need to be tailored to local preferences. In addition to intense competition amongst Chinese and international businesses, companies need to consider factors like differing levels of wealth, and diversity of cultural backgrounds.
Establishes Your Brand Online
Digital marketing is focused on your online presence. A digital marketing agency works to develop your online hub and use different ways to achieve its objective. Digital marketing starts with building an effective buyer-focused website that allows your business to showcase your brand. The next step is determining the right channels and platforms to reach ideal buyers.
A skilled digital marketing company in China will position your company as a market leader on Baidu, which controls 76.05% of China's market share. The agency will create content in the native language that connects your brand with the Chinese audience and establishes your brand expertise and authority online.
The SEO experts in the agency team would develop and execute modern and effective content strategies that would provide the best possible organic search rankings on Baidu.
Helps Your Business Adapt to Different Market Situations
The market trends are always changing, and your business needs to adapt to different market situations. As your business grows, your operations and strategy need to change to react.
A digital marketing agency in China can respond to the changing needs of the business. The agency can apply their insights, expertise, and software solutions to help you pass through different growth stages successfully.
Baidu PPC
If you want faster results, your marketing strategy should also include a plan for Baidu PPC. Opening and operating a Baidu PPC account is more complicated than managing a Google Ads account. The search advertising regulations in China are strict.
A digital marketing company in China would ensure you comply with all requirements to open a Baidu PPC account and get better ROI from PPC campaigns.
So what is your digital marketing strategy in China?