How a Digital Marketing Agency Market Your Brand the Right Way?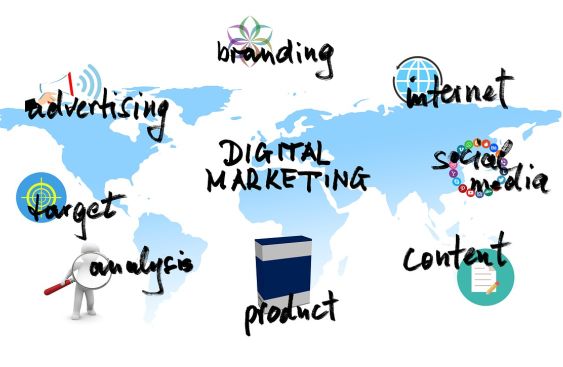 With more than 860 million active Internet users, China is a lucrative market for any business. However, unlike Western countries, local Chinese players dominate in China. If you are not well acquainted with these local platforms or do not have good knowledge of Mandarin, developing a reputation and visibility for your brand can be a difficult task.
If you want to market your brand to Chinese consumers, you need to hire a digital marketing agency in China which knows all the tricks of the trade. Here are some ways in which a Chinese digital marketing firm can market your brand locally.
Fresh Perspective
If you do not have a deep knowledge about Chinese consumers and the way they make online purchases, you can lose sight of the bigger picture. The sheer size and scale of the Chinese market present unique challenges that are distinct from its Asian or Western counterparts.
A digital marketing company can provide your business with a much-needed perspective to improve or guide your marketing strategy to achieve your marketing goals. In fact, their in-depth knowledge about Chinese consumer behavior, awareness of strict government policies can provide you fresh ideas to reach your target audience in the Chinese market.
Expert Execution
A digital marketing agency in China would have a team of talented specialists who can create and execute the right marketing strategies for the China market. From copywriters to data visualization and developers to designers, the agency has people who have the knowledge and skills to produce content.
An experienced Chinese digital marketing agency knows what best practices to follow and how to improve the Chinese user experience. Also, the marketing agency knows all popular local platforms well and knows what content works best on each platform. Their years of experience in the Chinese market also give them the ability to get the most mileage out of content they are creating.
Insider Knowledge
 You might know your brand inside out but you may not know how to reach your target audience in China. Do you know your competitors in the Chinese market and the marketing strategies they use? Do you know the current trends in the Chinese market? Without this information, it can be a difficult task to market your brand in the right way to Chinese consumers.
A digital marketing firm in China works with a range of clients in every industry.  Thus, they have insights on what works and what doesn't. Their years of experience can work for your brand and improve your marketing campaign results.  All this can happen without treating your brand as a guinea pig to find out what works.
Connections and Creator Networks
One of the reasons to use a digital marketing firm in China is your brand does not have the knowledge, skills, and resources to market your brand in the right way. In addition to professional expertise in all areas, the marketing agencies also have good connections with the KOLs (key opinion leaders)
KOL marketing is increasing in popularity and also matured. KOL refers to a person who is considered an expert on a particular topic and their opinions are respected by large Chinese audiences. Also, KOLs are popular and have a huge number of followers.
A digital marketing firm in China can rope in the best KOL for your brand and ensure the right brand message echoes in the digital spectrum.
Speed
Speed is an important element in marketing. The more time you lose in gaining market leadership the more customers you lose every minute to your competitors. A digital marketing firm in China is like a sophisticated machine that is accustomed to produce a variety of marketing content quickly that can speed up your brand promotion efforts.
Digital advertising in China is tricky and you need to know the best platforms and media to advertise. Your knowledge about Western social media platforms or search engines won't be of much help when marketing your brand on China's local platforms. A digital marketing agency in China can be a perfect answer to all your marketing woes related to marketing your brand the right way to Chinese consumers. Do you've any questions? Please feel free to leave your comments below.